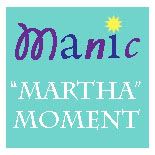 Around Girl Scout Cookie time I was stuffing my face nibbling on a Thin Mint cookie, thinking to myself that a "thin mint" cupcake would be divine. I couldn't find a recipe, so I created one. I made these for my husbands birthday because he loves chocolate and mint anything. He loved them, and so did I…a little too much.
They have a chocolate cake base,  are dipped in chocolate ganache, and then topped with mint buttercream frosting…..yum!
What you will need:
For the cake:
2 cups white sugar
1 3/4 cups all-purpose flour
3/4 cup unsweetened cocoa powder
1 1/2 teaspoons baking powder
1 1/2 teaspoons baking soda
1 teaspoon salt
2 eggs
1 cup milk
1/2 cup vegetable oil
2 teaspoons vanilla extract
3/4 cup boiling water
For the ganache:
1/4 cup heavy cream
4 ounces good semisweet chocolate chips (I used Ghiradelli)
For the frosting:
1/2 cup shortening
1/2 cup unsalted room temp butter
3 3/4 cups confectioners' sugar
1/4 teaspoon salt
1 teaspoons clear imitation vanilla extract
1 1/2 teaspoons mint extract
3 fluid oz. heavy whipping cream
Directions-
Preheat oven to 350 degrees. In a large bowl, stir together the sugar, flour, cocoa, baking powder, baking soda and salt. Add the eggs, milk, oil and vanilla, mix for 2 min. Stir in the boiling water. Batter will be thin. Pour into cupcake liners (about 3/4 full) . Bake 12-16 minutes or until a toothpick comes out clean. Cool completely.
Put chocolate chips and cream in a double boiler, heat until melted over medium heat, stir frequently. Dip the top of the cupcakes in the gananche.
If you don't have a double boiler like me, you can put a heat proof bowl atop a pan filled with water.
  I have to admit these cupcakes were great this way alone, but became amazing with the mint buttercream frosting.
To make the frosting mix together the shortening, and butter, until smooth. Add powder sugar, mix well. Add salt, vanilla, mint extract, and whipping cream blend on low speed until moistened. You can add more powder sugar for a firmer frosting. Beat at high speed until frosting is fluffy.
Using a pastry bag pipe the frosting on top of the ganache (if you don't have a pastry bag, fill a ziploc and cut a tip.) Yields about 26 cupcakes.
Your turn!
Your Manic Martha Moment can be just about anything (creativity comes in all sorts of shapes). It can be a craft you made, a recipe you tried or created, a great photo you took, just as long as it is something you made.
All I ask is that you link back to Manic Mother, or grab the button (its in my sidebar) to display, but I won't hold a grudge if you don't ;).
Since so many bloggers are already doing certain memes on certain days, you can post your Manic Martha Moment on any day of the week, just remember to come back and sign the Mr. Linky so everyone else can see what you made. It can even be an old post, that you would like to share with us.
I plan to do it every other Tuesday.
This is a great way to get people to your blog, or Etsy store and seeing what you create. I hope you enjoy it.